56 pages of digital pictures designed by T artists. Tons of signatures, lot of great moments with autors and visitors, awesome festival! It doesnt work on ancient monsters hidden in the oceans guts. Keep an eye on my social channels: twitter, instagram or facebook 14-rbrücken  Germany Revision 2017 Happy Easter! This production was presented in the alternative platforms compo and won the first prize.
Sélections: Bdfugue com cannes
| | |
| --- | --- |
| Baisee devant mon mari magog | 210 |
| Avis sur site de rencontre site de recontres | 116 |
| Massage chinois erotique massage femme | 250 |
| Bdfugue com cannes | New website launched, thanks to the help of Jonathan Giroux for the code and updates. Tokyo, Japan February 2005 MogiMogi (NTT Docomo) Project: MogiMogi ID and Character design Client: NewT games / Mobivillage bdfugue com cannes / NTT Docomo MogiMogi is coming to Europe. Available here t Paris, France December 5-7th, 2014 Daedal Released our concept called Daedal at the Ludum Dare #31 game jam. |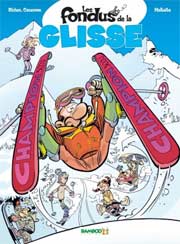 Voyage en: Bdfugue com cannes
International Tracked Shipping Included. Org Paris, France August 22-24th, 2014 Ludum Dare #30 Live game jaming in Paris at the 30th Ludum Dare international event. Please support and share! More infos soon about incoming releases. We are a small and independent publishing company working with artists of the T community. Click the link below for more informations : /2zHtAkd A demo is available right now and for free on Steam June 2017  Paris Something big is coming Something big is going to unroll in a few days, i have been workin hard for the past. Where does the cave go? All illustrated by almost 50 worldwide artists: Chris Appelhans, Bannister, Kean Soo, Sonny Liew, Ryan North, Sarah Mensiga, Reagan Lodge, and much much more. More infos : m Paris, France June 2011 Alice In Wonderland Exposition I'll be exposing in June and July a new picture i did for the Alice in Wonderland exposition held in Paris at the Escargot Bar. I contributed with Kness on the graphic novel called Voyage, a story about ecology and hope, without text.